HortusTV, the web-based service offering TV shows about gardening, has expanded its lineup with more shows. The service is also now available in the United States as well as Canada.
Recent additions include three seasons of "The Secret World of Gardens," a documentary series produced in Canada featuring naturalist Martin Galloway that shows the intimate relationship between insects, wildlife and flowers in a garden..
There are nine completely new British series, as well as two recent seasons of Gardeners' World (2016 and 2015).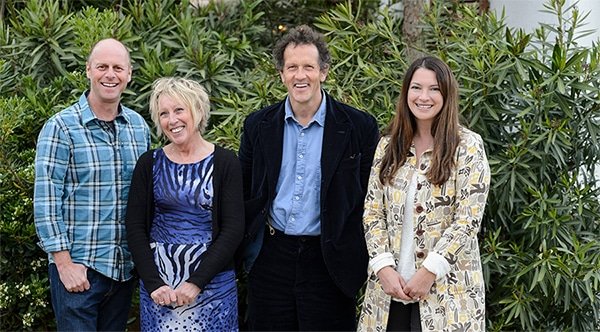 The new shows include:
Garden Makers, with Joe Swift
This garden series focuses on design, and features spectacular garden makeovers in real time, visits to established gardens, a collection of gardening "characters" to amuse and entertain viewers, and practical gardening information, all introduced by the experienced plantsman and designer Joe Swift. The series mixes experienced designers with the up-and-coming – some of whom, like Annie Guilfoyle, have already started to make their names by winning awards at the Chelsea Flower Show. By tapping into the National Gardens Scheme, Joe Swift visits gardens in the region that have taken over their owners' lives – and are open to the public every summer.
Dan Pearson's Global Gardens
Horticulturist and garden designer Dan Pearson travels to Japan and the United States in search of the influences that have shaped horticulture.
Japanese horticulture is an extension of the disciplines and practices of Zen. Dan explores Kyoto's thousand-year-old gardens with the last Zen. Once stateside, Dan visits the uptown gardens of the Manhattan elite and lush expanse of prairies grass gardens.
Agatha Christie's Garden, hosted by Pam Ferris
The is the life of one of Britain's most famous authors, told through the garden and summer home that she loved. Greenway, a spectacular house and garden on the River Dart, was the summer retreat of Agatha Christie for more than 50 years.
With exclusive access to its treasures, this program tells the story of Christie's life from a very personal perspective. With access to the family photo album and an exclusive interview with Christie's grandson Mathew, this program will provide an intimate insight into her favourite home, and how she lived her life there. This is a magical secret garden and its association with Britain's favourite crime writer makes this program unique.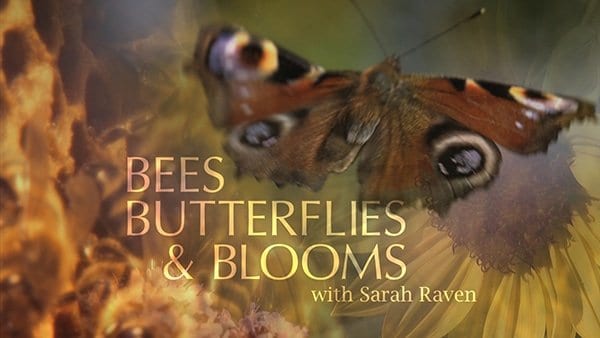 Bees, Butterflies & Blooms with Sarah Raven
Writer and broadcaster Sarah Raven is on a mission to halt the declines in honeybees and insect pollinators with insect friendly flower power. Based on scientific research, Sarah believes that central to the problem is the poor health and nutrition of our pollinators: a lack of a rich and varied supply of pollen and nectar is leaving them vulnerable to the effects of pesticides, pathogens and parasites.
Gardens Through Time, hosted by Diarmuid Gavin and Jane Owen
This landmark gardening series, presented by the famous garden designer Diarmuid Gavin and established garden writer Jane Owen, celebrates 200 years of British gardening.
The seven-part series is an ambitious project to create seven period gardens at RHS Harlow Carr, Harrogate in the UK, to reveal the smells, textures, colours and designs that have shaped Britain's gardens since the Royal Horticultural Society was founded in 1804. Each of the seven eras represents a turning point in 200 years of garden history.
Secret History of the British Garden, hosted by Monty Don
World-famous gardener and horticultural expert Monty Don explores the stories behind four of the country's most important gardens, unpacking their fascinating secrets to reveal how the British garden has evolved over the past 400 years.
From Royal palaces of the 17th century, to wistful cottages of the 20th, many of the world's most famous influential and important gardens were created in the UK. Follow Monty Don as he unearths plans, diaries, letters and paintings to gain a truly revelatory look at how these treasured and iconic outside spaces evolved.
Big Dreams, Small Spaces, hosted by Monty Don
Monty joins enthusiastic amateur gardeners with grand dreams for their outdoor spaces, however modest they may be. He will offer guidance and constructive criticism, and will roll up his sleeves to give practical help where it's needed. Will they manage to transform their dreams into reality?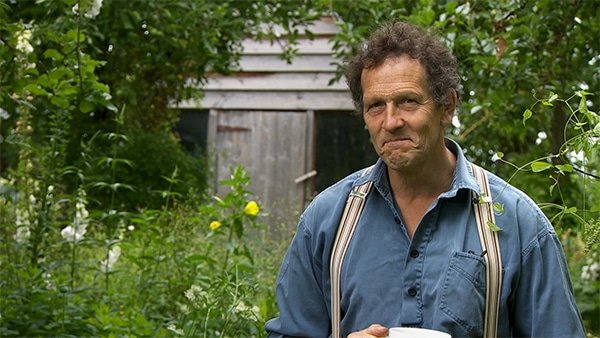 Monty Don's French Gardens
In this new series, Monty Don visits some of the most famous and interesting gardens in France, from the formal styles typical of the wealthy and powerful to the unique gardens of French artists and gourmets.
Monty Don's Italian Gardens
In this beautiful, occasionally provocative, personal journey Monty Don will be learning about the history, the culture, the politics and the climate that have shaped Italy's spectacular gardens, many of which are ranked among the great treasures of the world.
Along the way Monty will meet the local Italians who are keeping alive the passion for the land as well as peer over the fence of the secret gardens belonging to the rich and famous.
Save 15% when you sign up for HortusTV
The service costs $6.99 a month, but there is a one-week free trial.  Go to www.hortustv.com. You will be asked for your email address and to create a password. You will not be asked for any credit card or payment information at that time.
When you sign up, Garden Making readers can get a 15% discount using promo code GaMa2017.
Previous articles about HortusTV