Growing perennials from seed is an economical way to add new plants to your flowerbeds and borders. However, germinating perennial seeds successfully requires knowing how to break their dormancy.
This Garden Know How explains how to grow perennials from seed. Find out which seeds need to be started in moderate, cool or cold temperatures. You'll also find other useful tips to keep your new perennials healthy and thriving. Soon you'll be sharing homegrown phlox, delphiniums and columbines with family and friends.
Request free tips
Email registration is required for the download. You can easily manage your preferences for emails from Garden Making. We do not share your email with anyone.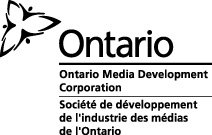 Production of the Garden Making Garden Know How series is made possible with the support of the Ontario Media Development Corp.