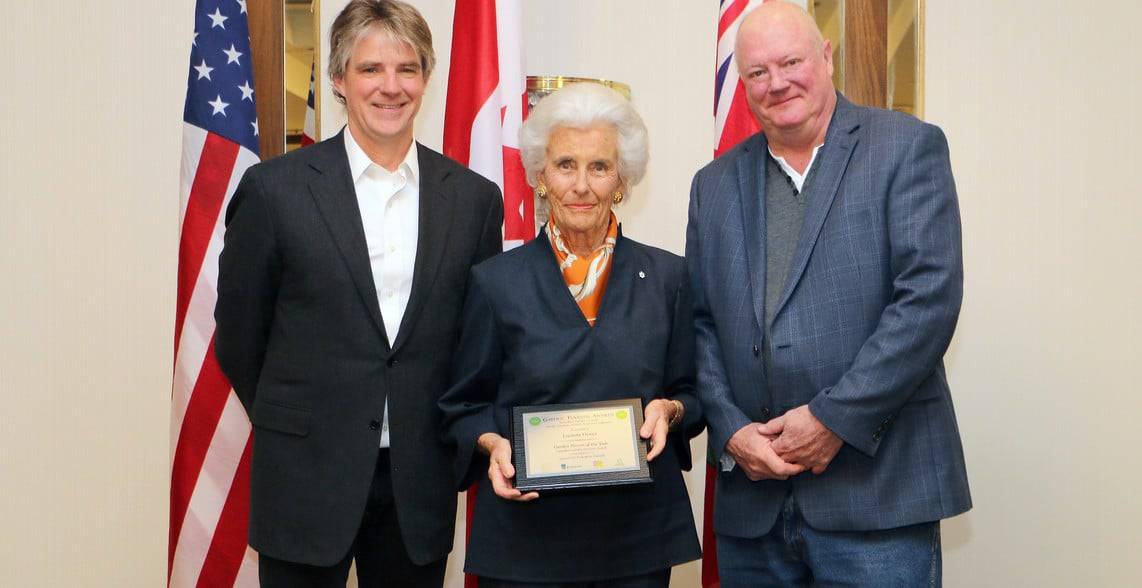 Every two years, the Canadian Garden Council organizes the North American Garden Tourism Conference to promote the development and promotion of garden experiences as tourism attractions. At the 2017 conference, the latest awards were presented for both North American and Canadian destinations.
Also, a new agreement was announced between the council and Destinations Canada, the agency that promotes tourism to Canada around the world.
"Our research shows that visiting the country's spectacular gardens is something that large numbers of inbound tourists to Canada are very interested in adding to their itineraries," says David Robinson, Vice President, Strategy & Stakeholder Relations of Destination Canada. "That the Canadian Garden Council is the North American leader on the subject of garden tourism is something about which we can build on."
2017 Top 10 North American Gardens Worth Travelling For
"In the spirit of highlighting North America's most dynamic garden experiences and in consultation with a North American jury, we are honoured to announce the 2017 recipients of the Top 10 North American Gardens Worth Travelling For Garden Tourism Awards," says Michel Gauthier, Executive Director of the Canadian Garden Council.
Three Canadian destinations are on the latest top 10 list:
(in alphabetical order)
(There's more on Garden Making about Dr. Sun Yat-Sen Classical Chinese Garden and the Halifax Public Gardens.)
2017 Canadian Garden Tourism Awards
The Canadian awards recognize both people and organizations, and are presented in collaboration with the Canadian Nursery Landscape Association:.
Garden of the Year: Horticulture Centre of the Pacific in Victoria, British Columbia
New Garden Experience of the Year: Landscapes of Canada Gardens, Canadian Museum of Nature in Ottawa, Ontario
Garden Destination of the Year: Okanagan Lavender & Herb Farm in Kelowna, British Columbia
Garden Festival of the Year: Canada Blooms in Toronto each March
Garden Exhibition of the Year: Hamilton Garden & Mum Show in Hamilton, Ontario
Garden Event of the Year: Peterborough Garden Show in Peterborough, Ontario, each April
Destination Garden Centre of the Year: Plant Paradise Country Gardens in Caledon, Ontario
Garden Community Destination of the Year: Niagara-on-the-Lake in Ontario
Garden Media Person of the Year: Mark Cullen in Ontario
Garden Media of the Year: Pegasus Publications in Manitoba
Garden Marketing Campaign of the Year: Kingsbrae Garden Amazing Race Partnership in New Brunswick
Garden Person of the Year: Lucinda Flemer, founder of Kingsbrae Garden in New Brunswick
Garden Person of the Year: Judith Cabrita, tourism specialist in Nova Scotia