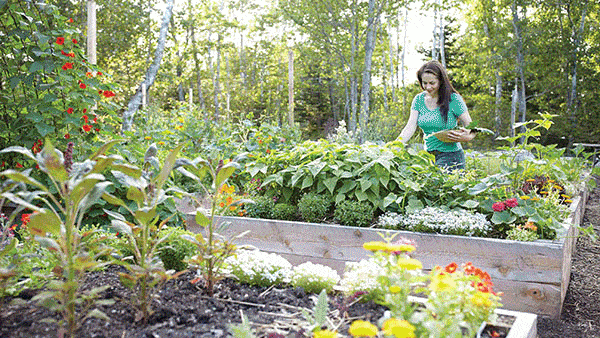 Many gardening professionals and enthusiasts have shaped and inspired home gardening in Canada's first 150 years, especially as our settlements evolved from farm-focused rural landscapes to more confined urban neighbourhoods. In Garden Making issue 31 , we celebrate 20 individuals and organizations from across Canada we consider part of Canada's "green gang" — people who care deeply about horticulture, community and the environment, and the connections between gardening and a healthy planet.
Some observers despair at a declining interest in gardening, talking about "plant-blindness" when the average citizen looks at a landscape and fails to notice (or appreciate) the trees, shrubs and other vegetation surrounding them. However, we're optimistic about gardening in Canada's next 150 years. While the nature and focus of home gardening will continue to evolve, there are leaders at many different levels who are demonstrating their passion for gardening, their community and the environment that will influence our future gardens.
Free download of Garden Making's special Canada 150 section is available at gardenmaking.com/canada-150.
Please add to the Green Gang list
You, too, may know of others who should be celebrated and recognized. If so, please post a comment below to share their name and your comments about them.