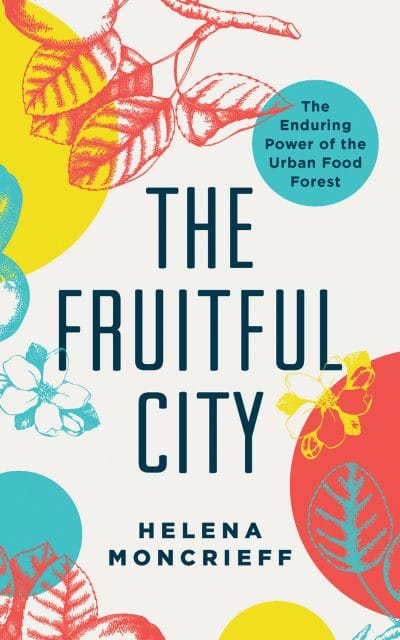 Many of us probably don't think of today's large cities as agricultural landscapes. In her new book, The Fruitful City, Toronto-based writer Helena Moncrieff explores and celebrates the overlooked bounty of fruit growing in urban centres across Canada. Starting with stories about the fruit trees brought to Canada by early immigrants, she connects the evolution of fruit picking to today's growing interest in locally grown, naturally sourced food.
With stories from Halifax, Toronto, Victoria and other Canadian cities, Moncrieff examines our relationship with food through the fruit trees that dot city streets and yards. While many of these living heirlooms have been neglected, previously forgotten fruit is now in high demand.
As she travels across Canada, slipping into backyards, visiting community orchards and taking in canning competitions, Moncrieff reflects on the decline over the past century in knowledge about agriculture and the origins of food – what some describe as a lack of "food literacy." By telling the stories of people who are championing the cultivation and sharing of fruit from urban gardens, she shows how people can reconnect with their community and become stewards of nature.
Buy the book
The Fruitful City is published by ECW Press
Order The Fruitful City from ChaptersIndigo.ca
Order The Fruitful City from Amazon.ca
Order The Fruitful City from BookShop.org (only in U.S.; supports independent book sellers)
Related articles